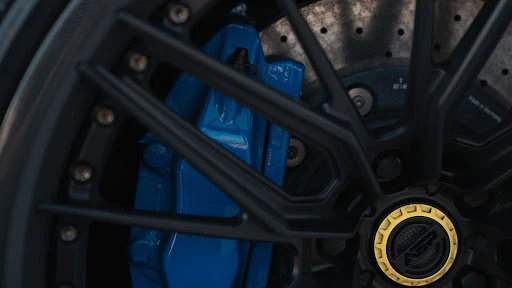 They say your car is an extension of your personality, and getting the right set of custom calipers for your foreign ride adds a signature style that's sure to turn heads. But it's not just about looks – custom calipers can offer a host of performance benefits, making them a great investment for any car buff out there. From improved handling to more efficient braking power, here's a rundown of the perks of owning your own custom set of calipers:
• ADDING ADVANCED STYLE TO THE STREETS
There's no denying the impact of a well-designed set of custom calipers. Whether your style leans more toward the classic or the eccentric, there's a caliper design out there to match your personal preferences. By taking the time to select the perfect set, you can completely transform the look of your ride and make it stand out from the rest. After all, on the road, it pays to have an eye-catching set of wheels.
• INCREASED PERFORMANCE AND EFFICIENCY
As well as being stylish, custom calipers can also offer an actual boost to your performance on the road. Thanks to their increased surface area, calipers are better equipped at dissipating heat, giving your brakes better braking performance even when it matters the most. So, if you're keen on having a reliable, responsive set of brakes that you can rely on in times of need, custom calipers could be just the ticket.
• DURABILITY AND RELIABILITY
Nobody wants to fork out buckets of cash for a set of brakes only to find that they need replacing after a couple of months. And that's where custom calipers come into their own – their hardened materials and durable construction make them one of the most reliable caliper models out there. So, while they might feel like a bigger investment when you're making your purchase, they are the ones that are most likely to stay with you for the long-term.
• IMPROVED RIDE DYNAMICS
Lastly, custom calipers provide improved ride dynamics for foreign cars, making them handle more smoothly and predictably on all types of terrain. On top of that, their improved contact force helps to keep your wheels from slipping. So, if you're looking to gain a bit more control over your car's power and performance, custom calipers are the way to go.
WHY STOP AT CALIPERS? TAKE YOUR FOREIGN RIDE TO THE NEXT LEVEL
At the end of the day, your car's nothing without its set of custom calipers, making them a vital component of your ride. Whether you're looking for improved performance, increased style, or added reliability for your foreign car, investing in a quality set of calipers will make a serious difference.
Once you've got your custom calipers in place, there's plenty more you can do to spruce up your ride. At TPT Foreigns, we offer a range of customization services in Miami, from painting and detailing to tinting and lighting, all designed to give your ride a distinct flavor and look.
Whatever your need, we've got you covered. Let us help you transform your car into something that's uniquely yours. Come in, meet with our expert staff, and design the car of your dreams—we guarantee you won't be disappointed.