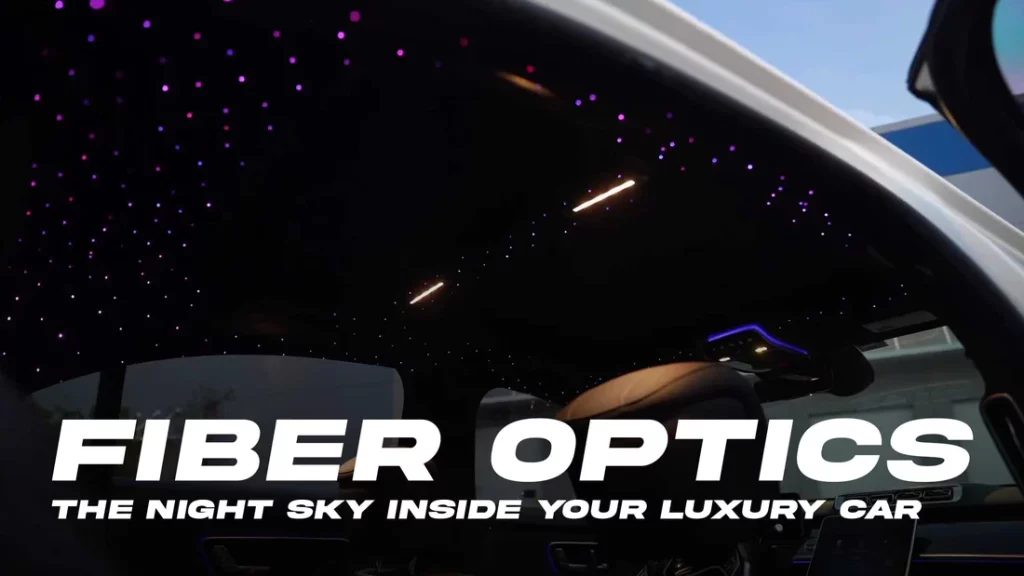 As any luxury car enthusiast knows, the perfect ride should have all the bells and whistles. And what better way to turn a regular journey into a starry night than with a starlight headliner?
Up until recently, the starlight headliner was an unattainable dream. But with the advent of fiber optics, this unique and beautiful feature is becoming increasingly popular. Here's why fiber optics is the best material for luxury car starlight headliners:
1. Adds Glamor and Ambiance
Headliners made of fiber optics add a certain level of class and glamor to a car. Stars twinkling in the night sky create an ambiance that's hard to match. Not only that, but starlight headliners also create the perfect lighting environment to enjoy a romantic date night, special celebration, or night out.
2. Durable and Long-Lasting
Fiber optics are incredibly durable and can withstand regular wear and tear over a period of time. In addition, they are resistant to extreme temperatures and humidity, making them perfect for car interiors. This means that you can enjoy starlight headliners in your luxury car for many years to come.
3. Incredibly Low Maintenance
Fiber optics are an incredibly low-maintenance option for headliners. Once installed, they don't require any special attention in order to maintain their sparkle and shine. Not only that, but fibers are also resistant to dust, dirt, and other debris, making them a great choice for car interiors.
4. Highly Flexible
Fiber optics offer superior flexibility compared to other materials. This allows them to be easily manipulated into a wide variety of shapes and sizes, making them the perfect material for custom-made starlight headliners that fit any car interior.
5. Reasonably Priced
Fiber optics are a reasonably priced option when it comes to buying starlight headliners. While the cost of installation may be slightly higher than other materials, it's still a worthy investment if you're looking to create a unique, sparkling atmosphere in your car.
No matter what your budget is, fiber optics can provide a luxurious starlight headliner without breaking the bank.
An increasing number of luxury car owners are opting for fiber optics starlight headliners, and it's easy to see why. Fiber optics provide a long-lasting, durable, and low-maintenance starlight headliner that adds a unique level of glamor and ambiance to any car interior. Not only that, but fiber optics are also highly flexible and reasonably priced, making them the perfect choice for any luxury car enthusiast.
Light Up Miami with TPT Foreigns' Custom Starlight Headliners
Is your foreign car in need of a major upgrade? TPT Foreigns in Miami is the way to go! With our top-of-the-line fiber optics starlight headliners, you can make your ride stand out from the crowd. These headliners have a sleek design that will give your car a modern, luxurious look.
TPT Foreigns also offers a range of other customization services, from window tinting to custom wrapping service. So, if you want to take your car to the next level, get in touch with TPT Foreigns in Miami today!