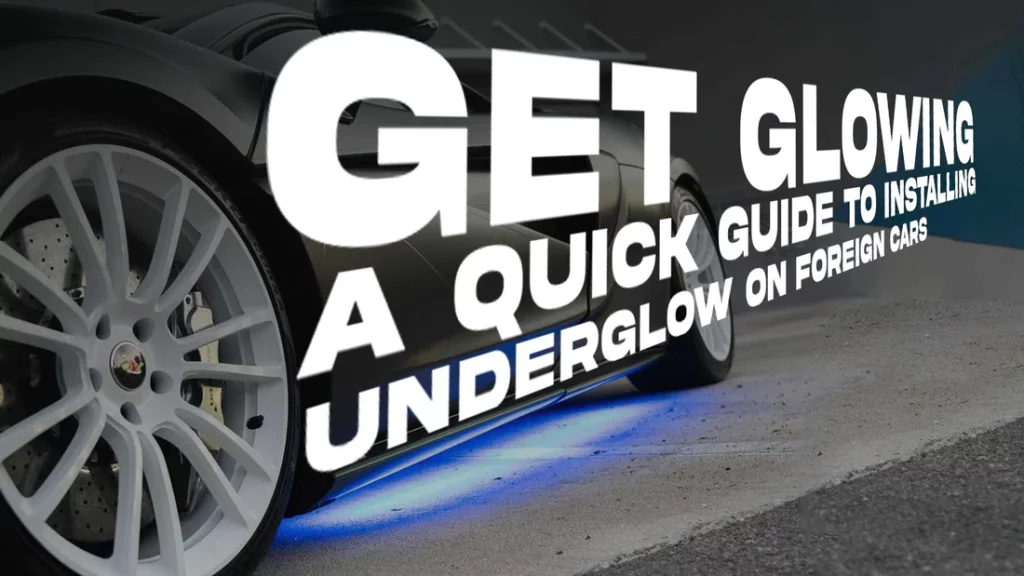 Is your foreign car just not cutting it when it comes to curb appeal? If you're looking to pull out all the stops and add a truly unique touch to your exotic ride, installing underglow is your best bet.
Foreign cars may require a bit of extra finesse when it comes to customization, but with the right service, you won't have to worry about cutting corners. Today, we're going to give you a peek at TPT Foreigns, Miami's trusted luxury car customization experts, and give you an idea of how we can help you get the perfect underglow for your car.
Let's Ride: Get Ready for a Stunning Underglow
Installing underglow is one of the best ways to make your car stand out, get in on the latest trends and make sure it'll be turning heads wherever you go. It might look intimidating, especially on luxury cars, but with TPT Foreigns, you can get a stunning underglow that is still within your budget. It's as easy as selecting the color you want and selecting the parts you need for the perfect underglow for your specific vehicle.
TPT Foreigns: A Customization Service You Can Trust
When it comes to any type of car customization, the most important part is finding a service you can trust. It's not just about the quality of the parts but also the expertise and care that goes into the process. With TPT Foreigns, you can be sure that your car is in good hands. With over 25 years of experience dealing with high-end luxury cars, you can rest assured that the end result will be nothing short of perfection. And if that weren't enough, their technicians are experienced with a huge range of makes and models, so you never have to worry about installing underglow on any foreign luxury car.
Installation Services: Get It Up and Running in No Time
So, you've got your car and the parts you need, now what? Well, that's where TPT Foreigns comes in. Our team of highly trained specialists can get it up and running in no time. Not only will we take the lead to install the underglow, we will also provide you with all the advice you need to make sure it's done right and you get the look you were hoping for. Whether you are a seasoned professional or just starting your journey as a car enthusiast in Miami, TPT Foreigns can provide you with the perfect solution for your customization needs. With their reliable services and knowledge of foreign luxury cars, you can be sure that your car will be shining bright and get plenty of attention. So, don't hesitate and take your car to the next level with TPT Foreigns!