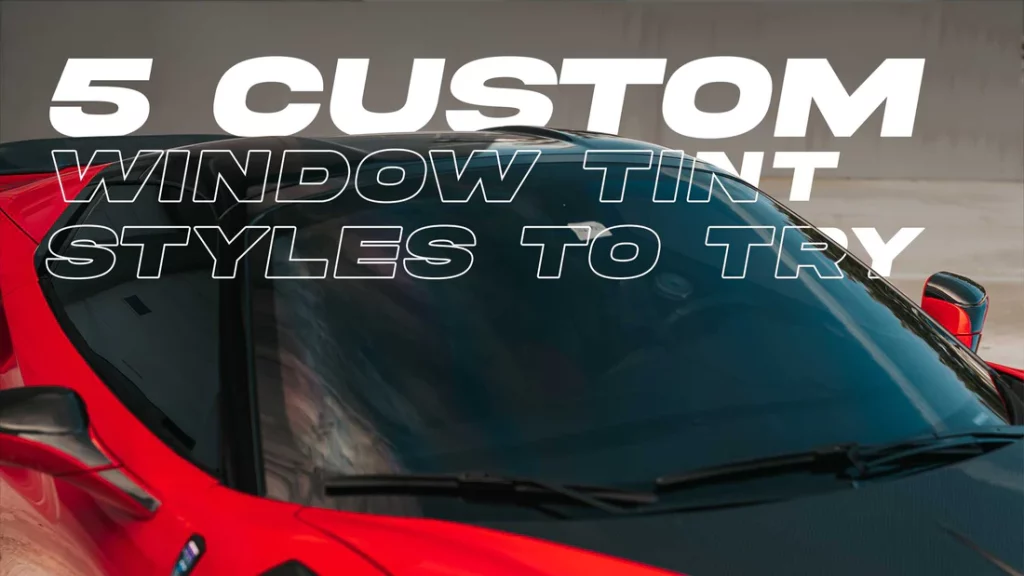 If you own a luxury car—big or small—you know how important it is to keep up with the latest and greatest when it comes to customization and style. One great, easy way to go above and beyond with your ride is to add some custom window tinting, giving your car a cool, sophisticated look that won't fail to impress. Let's take a look at four awesome styles you can try out for your luxury ride.
The Golden Touch A classic color that never goes out of style, gold window tint can add a sense of opulence to any car. While some may be wary of applying too much gold to their vehicle, a light, metallic or reflective bronze, or even a faint gold color, can subtly accentuate the overall elegance of the car. Plus, with the right amount of gold, you can create a truly unique, one-of-a-kind look for your luxury ride.
A Fiery Flair Nothing says "cool" like adding a touch of fire to your car's windows. If you're looking for an edgy vibe that won't fail to get some attention, then consider throwing in a red, orange, or yellow tint. These colors really help your car stand out from the crowd and can turn an ordinary drive into a fiery ride. Just keep in mind that more intense colors require more maintenance—namely, lots of cleaning and polishing—so make sure you're prepared to take on the extra work.
Silver and Sleek For a sleek, modern look, consider adding a silver tint to one or more of your car's windows. Silver window tints create a reflective, eye-catching style that will surely help your luxury car turn heads. Additionally, silver tints are much less prone to yellowing over time, versus other colors, making them an ideal long-term choice.
Keep it Clear If you're aiming for an ultra-modern look, then you'll want to select a window tint that won't obstruct any of your car's natural elegance. A clear window tint option is perfect for this, allowing you to preserve your car's original look while adding a subtle hint of privacy (if desired). This style is great for adding a touch of class without going too overboard.
Classic Black Trying the classic black window tint for your luxury car is a great way to enhance its look and offers a number of great benefits. The classic black tint will give your car a sleek, sophisticated look while also providing protection against ultraviolet rays. This tint is also highly durable and will last a long time, allowing you to enjoy its many benefits. Additionally, the classic black tint blocks out the sun's glare so you can drive in comfort while also providing privacy and security. Not only will the classic black tint make your car look great, but it will also help keep the interior of your car cooler and reduce energy costs.
No matter which route you choose, custom window tinting is a great way to take your luxury car to the next level. It's reliable, inexpensive, and maintenance-free, so you can be sure that your sweet ride will look cool for years to come. If you've been looking for a stylish way to upgrade your ride, then give these four custom window tint styles a try—you won't be disappointed!
Miami's Top Choice for Custom Tints and Other Customizations – TPT Foreigns
Are you looking to give your car a fresh new look? TPT Foreigns offer Miami's premier service for custom window tint and foreign customizations. Our experienced technicians are committed to taking your car to the next level and helping you stand out from the crowd. Whether you're looking to add a unique tint to your windows, or modify your ride with custom parts, TPT Foreigns can make it happen. Take your car to the next level with TPT Foreigns!