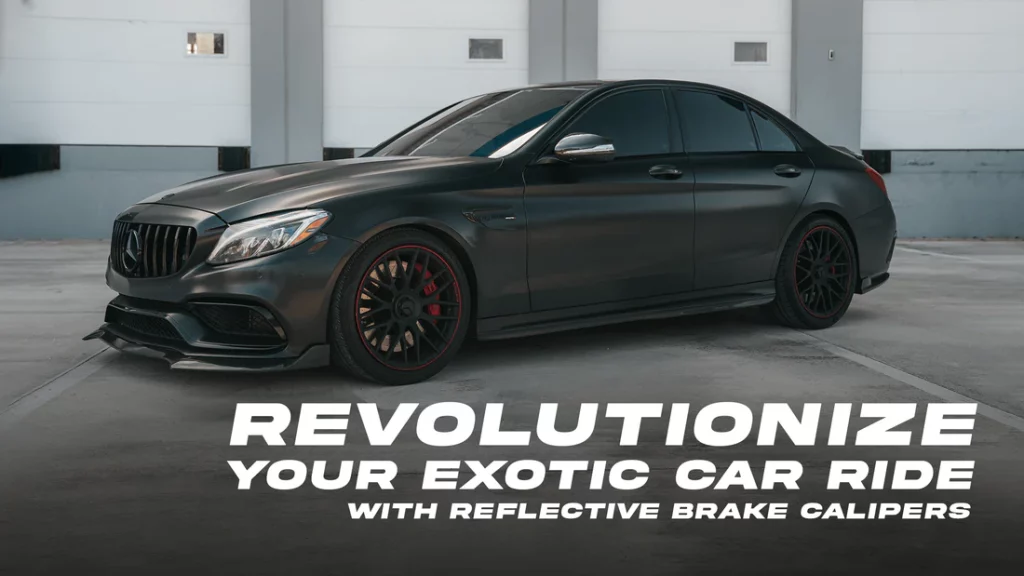 When it comes to cars, first impressions matter. Everyone wants to drive something sleek, stylish, and luxurious—and exotic cars are no exception. Equipped with premium features and custom parts, these powerful machines are designed to set you apart from the rest. But if you want to truly capture the "wow" factor, one mod is essential: reflective brake calipers.
The Benefits of Reflective Brake Calipers
Putting aside their aesthetic value, reflective brake calipers come with a variety of functional benefits. From cooling to protection, here's why they're a must-have luxury car upgrade.
Let's start with the obvious. After all, a good-looking car is your way of telling the world you're prepared to invest in something beyond ordinary. Stylish and glossy, reflective brake calipers amp up the elegance of your ride with a shiny black and golden finish. Whether white, silver, or navy—any color of car is reinvented with just a few simple calculations.
Improved Heat Dissipation
With a drive this spectacular, you don't want to worry about your brakes overheating. Thanks to their built-in reflective capabilities, reflective brake calipers help reduce the potential for brake fade by dissipating heat from the brake drums. Plus, the lip around the caliper helps keep braking components away from dust and debris, giving you a more reliable ride.
Protection from the Elements
It's no secret that exposure to the elements can slow down your luxury car's performance. But with the help of reflective brake calipers, you can enhance the protection of your ride in no time. Not only do they keep components cool and clean, but they also provide a barrier against corrosion and general wear-and-tear.
Whether you're speeding down the highway or gliding around town, reflective brake calipers make a statement. A sleek, stylish, and impactful addition to any luxury car, they offer improved heat dissipation, protection from the elements, and the kind of aesthetic appeal that will even have the most jaded onlookers turning their heads. Now that's what owning an exotic car is all about.
Customize Your Ride with TPT Foreigns in Miami!
Make your car stand out from the crowd with custom brake calipers and other unique car customizations from TPT Foreigns in Miami. We offer a wide selection of customization options to make your car look and feel the way you want it to. From custom brake calipers to custom wheels coating and other aesthetic modifications, we can help you create the car of your dreams. Our team of experts has the knowledge and skill to create the perfect look for your vehicle. So, if you're in Miami and looking to give your car a unique touch, you can count on TPT Foreigns. Get in touch today, and let us help you customize your ride!