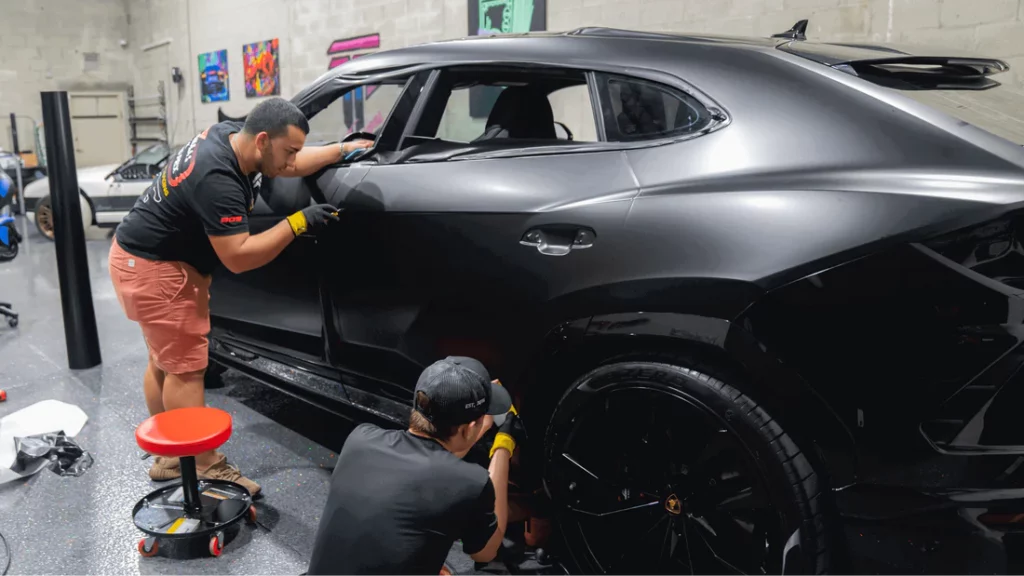 Car wraps have become an increasingly popular way to add a unique touch to a vehicle's appearance, and nowhere is this more evident than in Miami. With the sun, saltwater, and humid climate, Miami is a prime location for car enthusiasts looking to upgrade their rides. Among the many options available for car wraps in Miami, TPT Foreigns stands out as the best in the game.
First and foremost, TPT Foreigns has a wide selection of high-quality wrap materials to choose from, including top-of-the-line vinyl from industry leaders like 3M, Avery Dennison, and KPMF. This means that no matter what style or design you have in mind, TPT Foreigns can make it happen with materials that are durable, long-lasting, and look great. Plus, their team of experienced installers will ensure that the wrap is applied with precision and care, leaving no bubbles or imperfections.
TPT Foreigns also has a reputation for exceptional customer service. They are committed to making the process of getting a car wrap as easy and stress-free as possible. From the initial consultation to the final installation, their team will work closely with you to ensure that you get exactly what you want. They are always available to answer questions, provide guidance, and offer advice based on their years of experience in the industry.
In addition to their high-quality materials and excellent customer service, TPT Foreigns has a track record of producing stunning, eye-catching designs. Whether you want a sleek matte black wrap, a vibrant and colorful graphic, or something in between, their talented designers can create a custom design that will turn heads on the streets of Miami. And with their state-of-the-art printing and cutting equipment, the final product is always crisp, clear, and perfectly tailored to your specific vehicle.
Another advantage of working with TPT Foreigns is their commitment to using environmentally friendly products and practices. They use eco-friendly inks, recycle all of their waste materials, and even use solar panels to power their facility. So not only can you feel good about the way your car looks, but you can also feel good about the impact you're making on the environment.
Finally, TPT Foreigns has a loyal following of satisfied customers who rave about their work on social media and in online reviews. From luxury cars to everyday vehicles, TPT Foreigns has a proven track record of delivering high-quality wraps that exceed their customers' expectations.
CONCLUSION
In conclusion, TPT Foreigns is the best in the game for car wraps in Miami. Their selection of materials, commitment to customer service, exceptional design work, eco-friendly practices, and satisfied customer base all make them the clear choice for anyone looking to upgrade their vehicle's appearance. Whether you're a Miami local or just passing through, TPT Foreigns should be your go-to destination for car wraps.