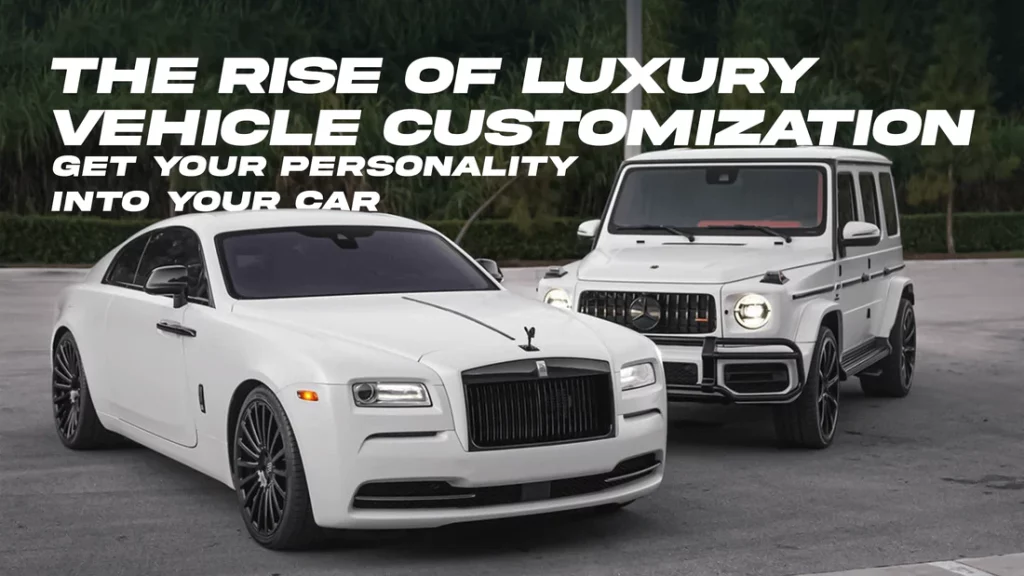 With the U.S. being the leading market for luxury automobiles, it's no surprise that luxury vehicle customization is becoming the norm in the country and even globally. Consumers today have the ability to tailor their vehicles to their own personal tastes and lifestyles, and luxury car makers are responding with new and innovative ways to customize vehicles beyond the traditional options.
From car wraps to custom starlights, the possibilities are endless. Whether you're looking to make a bold statement with your wheels or add subtle touches to your ride, here's what you need to know about the luxury vehicle customization trend.
Getting Creative with Custom Colors
Gone are the days of limited options for vehicle paint – luxury car makers are now offering a variety of ways to express your personal style with vehicle paint. This includes standard colors, custom colors, and even chrome wraps. Metallic finishes and candied colors offer a unique look for those looking for something completely different, while matte black paints add a sleek and stylish touch.
Customize Your Interior
Not only are there countless options for vehicle exterior colors, but luxury vehicle customization also extends to the interior. Many luxury car makers allow you to customize the interior of your vehicle by selecting upholstery, trim, and accent colors. 
If you want to add a touch of luxury to your interior, you can accessorize it with a custom starlight headliner. Adding a custom starlight headliner to your ride is a surefire way to take your car's interior up a notch. It's a sleek, modern way to upgrade the look and feel of your ride, and the starlight effect will give your car's interior a unique, stylish, and luxurious touch. Plus, the starlight headliner will light up your nights, adding a touch of class and glamor to all your late-night rides. So if you're looking to upgrade your car's interior, go for the starlight headliner. It's the perfect way to make your ride look and feel more modern and luxurious. With a range of luxurious materials to choose from, you can create an interior that fits your style.
Subtle Yet Stylish Upgrades
If you're looking to take your ride's look to the next level, custom wheel powder coating and brake caliper upgrades are the way to go! Powder coating your wheels gives your car a sleek, modern look that will have all your friends asking where you got them done. And don't forget about the brake calipers–a great way to add a bit of flair and customize the style of your vehicle. With these upgrades, you'll be turning heads and getting compliments everywhere you go. So don't wait, step up your ride today!
Luxury vehicle customization isn't just about making your car look and drive better, it's a way to make it your own. With the ability to customize every part of your car, from the exterior paint to the interior trim, the possibilities are endless. Whether you're looking to make a statement or just add a few subtle touches, luxury vehicle customization is the way to go.
Customize Your Foreign Ride in Miami with TPT Foreigns
If you're looking to get your foreign ride turned up in Miami, look no further than TPT Foreigns! Our experienced mechanics will give your car the perfect custom touch. Whether you're looking for performance upgrades, aftermarket parts, or a complete overhaul of your vehicle, we have it all. Our team is dedicated to providing the highest quality of service for all your customization needs at an affordable price. With TPT Foreigns, you can rest assured that your ride will be looking and performing better than ever!
Come to TPT Foreigns in Miami for all your car customization needs and experience the hottest trends in car customization today!