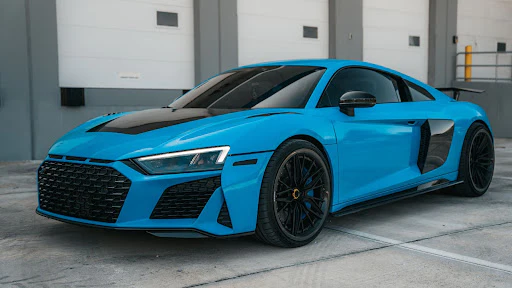 If you've ever been stuck in a stalled-out, ancient ride, you know the emotional weight a car can have on your life. That's why sprucing up your foreign car with customizations can really elevate your joy in driving. In Miami, we've got the aesthetic customization shop that get your car ready to show off: TPT Foreigns.
GETTING THE MOST OUT OF FOREIGN CAR CUSTOMIZATION
When you want to get the most out of foreign car customization in Miami, you want to go to TPT Foreigns. At TPT, we take the time to understand the unique aesthetic of your ride and craft customizations accordingly. After working with us, your foreign will be ready to turn heads.
At TPT Foreigns, the commitment to perfection is top-notch. Every detail of your car will be attended to with care and precision. Whether you want custom tints, wraps, and a range of other vehicle customizations, the experts at TPT will make that happen. Rest assured, when you partner up with TPT Foreigns, you'll have one of the dopest rides in town.
UPGRADES DONE RIGHT: SEE WHAT TPT FOREIGNS CAN DO FOR YOUR CAR
At TPT Foreigns, our goal is to help you take your ride to the next level with exceptional customization options. We specialize in transforming foreign cars into something truly extraordinary. Let's explore some of the ways you can elevate your ride.
Custom Wraps: Transform the look of your foreign car with TPT Foreigns' custom wraps. Our specialized team of designers will work with you to create the perfect one-of-a-kind look that you're sure to love.
Brake Calipers: Does your foreign car need a colorful upgrade? Get ready to come to a stop in style with TPT Foreigns' custom brake calipers! Whether you want a bright and eye-catching color or something more subtle, we've got you covered.
Chrome Delete: Make your foreign car stand out from the crowd. TPT Foreigns provides professional chrome delete service that are specifically designed to give your vehicle a sleek, sophisticated look.
Wheels (Powder Coating): Show off your ride with TPT Foreigns' powder coating services. Our expert technicians will give your wheels a long-lasting, durable finish that will have everyone looking twice.
Underglow: Bring the right attitude to your ride with TPT Foreigns' underglow installation. Choose from a variety of colors to light up the night and give your vehicle the perfect finishing touch.
Starlights: Make your car the star of the show with TPT Foreigns' starlights. Our innovative designs will add a unique and eye-catching aesthetic to your car that is sure to get noticed.
Window Tints: Get the privacy you need on the road with TPT Foreigns's tinting services. Our expert technicians will provide you with a perfect tint job that is both stylish and effective.
UPGRADE WITH CONFIDENCE
At TPT Foreigns, we take pride in our work and are always working to make sure that you're getting the best experience possible when optimizing your car. Our knowledgeable mechanics have decades of experience in the car customization world, and we use only the highest-quality parts and materials. So no matter what upgrades you're looking for, you can always trust our team to get the job done right—and do it with a smile!
REACH OUT TO TPT FOREIGNS TODAY
If you're a fan of foreign cars, then you know that a great ride starts with one thing—the perfect customization. Here at TPT Foreigns, we don't just love modifying cars—we love completely transforming them into something special.
Whenever you're ready to show off your foreign car in style, TPT Foreigns is the premier shop for aesthetic customizations for high-end vehicles in Miami. We're here to help you bring out the very best in your car. Whether you drive an Audi, BMW, Mercedes, Lexus, or any other type of foreign car, you can trust our experienced team to give your ride the attention and extra boost it needs.
Ready to transform your ride? Get in touch with us today and find out how we can help you bring out the best in your foreign car. Get the most out of auto customization in Miami with TPT Foreigns.