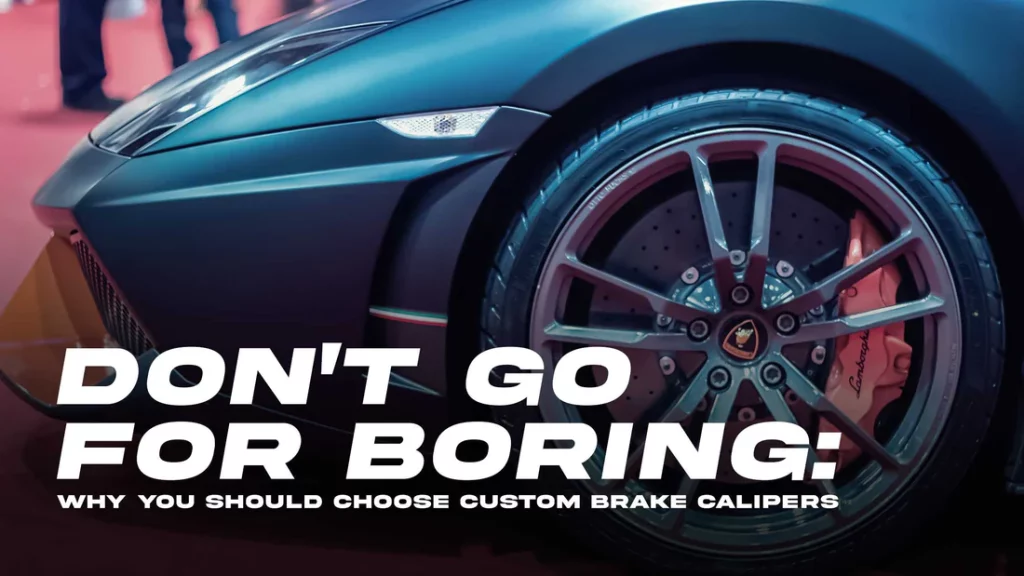 Speeding around the highways near Miami, you need brakes that are reliable, and that can keep up with your performance. Standard-issue calipers can leave a lot to be desired in terms of quality, personalization, and overall performance. If you're going to be driving your vehicle on the roads of Miami, you're going to want to upgrade your brakes. By going for custom brake calipers, you can enjoy a unique touch that pairs perfectly with the aesthetic of any drive.
What Are Custom Brake Calipers?
Custom brake calipers are specially designed to offer you better performance, a unique design, and the ability to express your personal style. Usually made with high-grade materials and aluminum alloys, custom brake calipers are also corrosion-resistant and are created to fit all types of vehicles. These custom calipers will allow you to have greater control of your vehicle, as well as ensure that your brakes have a look that is completely unique and eye-catching.
Advantages of Choosing Custom Brake Calipers
When you choose to upgrade to custom brake calipers, you are ensuring that you are going to be receiving the best. You will be able to enjoy a number of benefits, including:
Increased Braking Force. Custom brake calipers are designed using precision and skill, offering you a higher level of responsiveness and power when you hit the brakes. This gives you faster response times, which means that you can feel safe and able to trust your brakes no matter how far you are from Miami.
Unique Style. Standard-issue calipers are often plain, offering no customization or added character. By opting for custom brake calipers, you can have a unique look that suits the style of your car. With bold designs, eye-catching colors, and unique shapes, you can feel sure that your calipers stand out from the crowd.
Personalization.Though you can choose to go for a pre-made custom brake caliper, opting for fully custom calipers is the best way to ensure that you are getting the exact design that you desire. With a caliper customization service, you can choose the color of your dreams to match your ride, plus you can get the logo of the manufacturer added for that extra special touch!
Long-Lasting Performance.Custom brake calipers are designed and created to last. The corrosion-resistant surface means that you don't need to worry about rusting or regular maintenance, allowing you to focus on your Miami drives.
Aesthetic Appeal. Your car is a reflection of your style, so why should your calipers be any different? Once you install custom brake calipers into your vehicle, you can be sure that you are going to receive a lot of attention from admiring enthusiasts. You will be the envy of your car club and the talk of the town.
Cost-Effectiveness. Custom brake calipers may have a higher upfront cost than standard-issue calipers, but you will save in the long run by maintaining your vehicle's life and performance. Custom calipers are built to last and are created with precision and skill, meaning that you can be sure that they will be worth every penny.
Miami's Best Foreign Car Customization at TPT Foreigns
Head to TPT Foreigns for the best custom brake calipers and foreign car customization in Miami. We specialize in providing custom solutions for our client's luxury cars. From custom brake calipers to wraps and other customizations, TPT Foreigns can do it all. We use the latest technology to ensure your vehicle looks and performs the way you want it to. Our experienced professionals are passionate about foreign cars, and they take pride in delivering the highest quality service to our customers. Don't settle for anything less than the best when it comes to customizing your foreign car. Stop by TPT Foreigns in Miami and see what we can do for you.