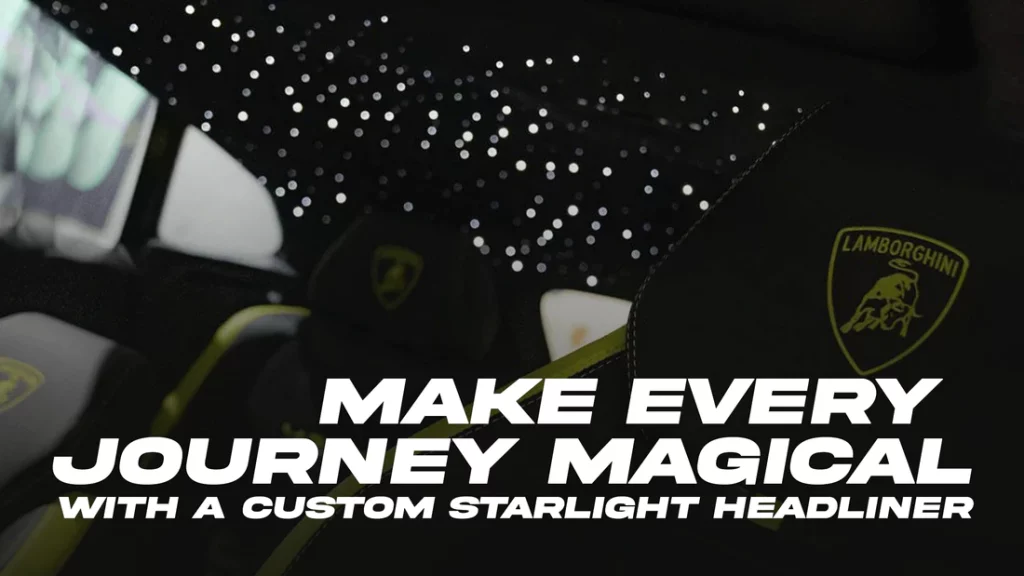 When you're driving your ride, don't you want to show it off? You've put a lot of hard work into customizing and detailing your car, inside and out, and let's face it, it looks good. With the addition of just one simple piece, you can make it look even better! Authentic fiber optic starlights are the perfect accessory to give your car an extra touch of class and glamor. Whether you're headed out for a night on the town, a car show competition, or just an evening drive around the block, these starlights will upgrade your interior and make your vehicle luminous in no time.
Beautify Your Ride with Epic Style
If you're looking to add a little bling to your ride, then your search ends here. Authentic fiber optic starlights are just the accessory you need to make your car shine. Not only are these starlights beautiful and eye-catching, but they also come with a remote to conveniently control the illumination. You can choose from a variety of sizes and colors and customize your car's interior just the way you want it.
Create a Dramatic and Unique Visual Effect
When these starlights are in place, they create a stunning visual effect sure to draw attention while you're out and about. The starlights are bright without being overwhelming, giving your car's interior a pleasant ambience and a unique atmosphere. They're even visible on sunny days, differentiating your car from others.
Whether you're a car enthusiast or just someone who appreciates the appearance of a well-crafted car, custom starlights will help you show off your unique personality and style. They're sure to impress your friends and family, too. So what are you waiting for? Step up your style today with luxury car authentic fiber optic starlights!
Feel Cool and Look Cool in Miami with TPT Foreigns Car Customization
Are you a car enthusiast in Miami looking to make a statement? TPT Foreigns is the solution for all your car customization needs! Our signature starlight installation is sure to make heads turn as you cruise the streets of Miami. Our expert technicians will customize your car with a unique lighting system that will make your ride stand out from the crowd. And we offer a wide range of customization services, from custom wraps to chrome delete and underglow, make your car truly one-of-a-kind. So come see us at TPT Foreigns, and let us help you make your ride Miami-cool!