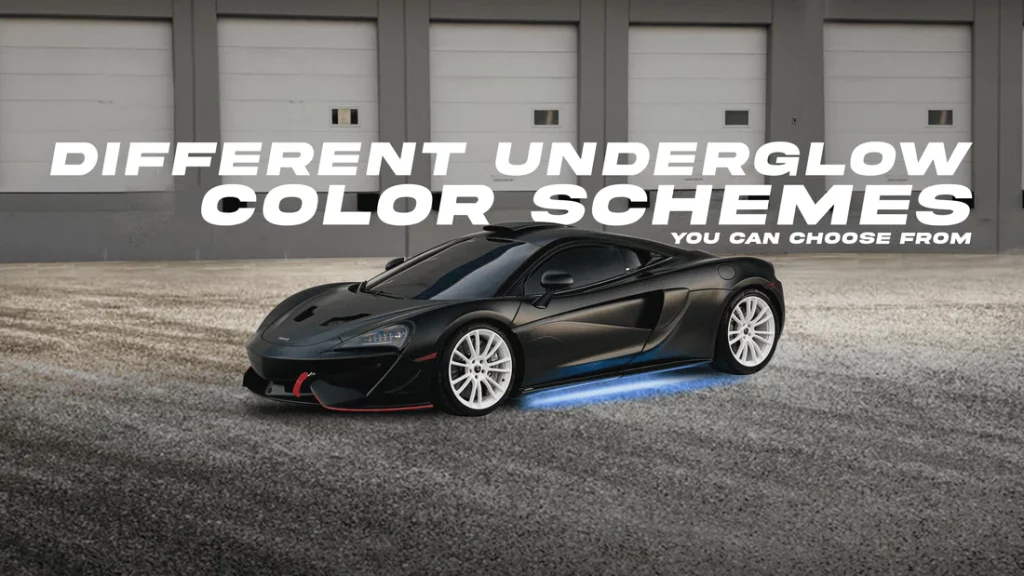 If you want to hit the streets and make a statement, then you want to get your ride outfitted with a sick lighting set up. Underglows are a great option to help create a look that's uniquely yours. But with all that choice out there, it can be hard to narrow down the color combo that will make your car look as fly as it should. That's why we've put together this rundown of all the different color schemes you can choose from when installing an underglow. Read on to find out more!
1. Going Classic: Monochrome
If you're looking for something timeless, nothing says classic more than monochromatic lighting. Whether you go for white, blue, red, green, purple, or yellow, having just one color means you can focus on the shine and impact this lighting style offers. It may be subtle compared to some of the more vibrant options out there, but a clean and classic monochrome look added up is sure to turn heads.
2. Make It Pop: Multi-Color
For those days when you want a bit of a statement, you can't look past a multi-colored setup. It brings a bit of life to the streets and enhances your foreign's unique vibe. You can opt for a theme like blue/green, or you could go for an entirely random combo such as pink/orange/yellow. It's totally up to you – the point is to make your ride stand out from the crowd.
3. Light It Up: RGB Color Wave
Where multi-color lighting sets the tone, adding an RGB color wave is how you take it up a level. This lighting set up features changing colors that you can control with a remote. All you need is an RGB controller designed for this type of kit to get your underlighting hooked up. Seeing as it can be from subtle to dramatic based on what settings you use, an RGB color wave is one of the most popular types of underglow to complement your ride.
Hit the Streets in Style
When you're looking to outfit your ride with awesome lighting, the choice can be tough. But with the right mix of colors, you can be sure to make the streets look that much better. Monochromatic lighting offers classic sleekness any day, while multi-colored and RGB color wave combos help make your ride shine. Now that you know the popular patterns you can try out, all that's left to do is head out there and get the look you want.
Make Your Foreign Ride the Hottest in Miami with TPT Foreigns
If you're driving around Miami and want to make sure you're turning heads, TPT Foreigns is the place to go for all your foreign car customization needs. From luxurious underglow lighting to customized wheels and beyond, TPT Foreigns in Miami has the tools and expertise to make sure your ride stands out from the crowd. Whether you're looking to add a bit of extra style and sophistication to your luxury car with an underglow, or want something more extreme, TPT Foreigns has something for everyone. With their unbeatable customer service, you can rest easy knowing that your ride is in good hands. Make your foreign car the hottest in Miami with TPT Foreigns!